by gcadmin on Thursday, August 1st, 2019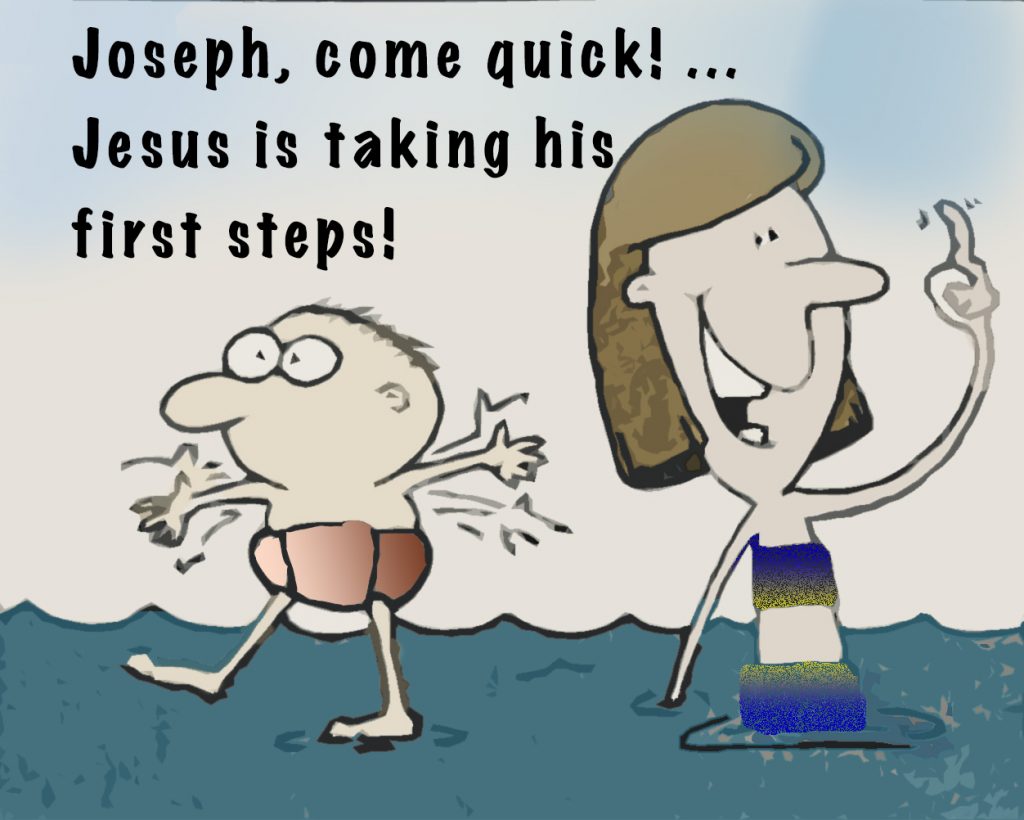 Funny right? Baby Jesus may well have been walking on water, but if this did happen Mary was just being a true mother and celebrating the achievement of her son. She was having a purely joyous moment seeing her son struggle and reach another important milestone (Albeit this milestone falls into the 'Miraculous' category).
Take a step back and you will see how Jesus has an unbelievably enormous impact on our world.
His teachings include many brilliant and deep wisdoms – like the foundational idea for separation of Church and State.
In Matthew 7:12 Jesus outlines what is now known as the 'Golden Rule' – "So whatever you wish that others would do to you, do also to them, for this is the Law and the Prophets". The Golden Rule applies across many cultures, races and time, and was of such importance that it was included in the Magna Carta 1200 years later.
Two thousand years later his teachings and influence are visible in the foundations of the many many countries, encoded into the very laws and the fabric of society.
His direct followers number near two billion.
Whatever you believe, religious or not, most would agree that
Jesus Christ of Nazareth was truly impressive.
For the faithful, it's deeper.
We have been blessed by very son of God – Amen.
#BeGrateful #Gratitude #Gravitas
#responsibility #bible #inspiration #jesus
---
Posted in Jesus, Philosophy.
---