Win tickets to the SOLD OUT Dr Jordan Peterson Brisbane Event – 12 Rules for Life – An Antidote to Chaos – on 16th March, 2018 at the Brisbane Convention Centre – starts at 6:30pm.
Economist Tyler Cowen – "Peterson is currently the most influential public intellectual in the western world"
Interested? See below for more info.
.
Competition Closed at 6pm Saturday 10th March.
Thank you for your entries. There are many and we will review them carefully. Thank you for taking the time to give life to these ideas and thoughts – some quite detailed, some with diagrams and most at the very minimum engaging!
Winners will be contacted on Sunday.
My God Code journey to Dr Peterson
The elements of GC vision started a couple years ago. I always believed in the 'God of Religion', while also being a practising member of the 'God of Science'.
The GC mission was to bridge the two – explore and show how the two 'Gods' are compatible. Further more, I felt the recent generations being hypnotised by the 'God of Science'.
This included my kids – How could I bridge the gap? If I could give my kids this knowledge, then they could use 'Science' without loosing their faith/link to 'God'.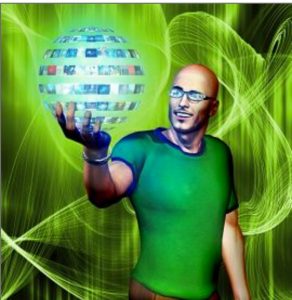 So my foundations for my belief and the mission were firm. Missing, perhaps, was a deeper understanding on God, the Bible, Christianity. I can whole heartedly thank Dr Peterson for
opening my eyes, expanding my vision and broadening my understanding in many areas, but the GC ones in particular.
Dr Peterson helped solidify  my foundations  and ideas on the Bible, Religion, Western Civilisation – the corner stones for the God Code vision.
I think of it of this way – My science foundation was linked tenuously to my Christian foundation by a long bridge. I was busy running extra rope, planks between the piers – My bridge was becoming a little stronger every day. Dr Peterson helped me place concrete at the base of the piers and change the rope to steel cables. Suffice to say things appear very stable on the bridge between Science and God.  (I'm not sure I believe in a creator.)
Ticketek Stuff up – Hello Chaos
As soon as I saw Dr Peterson was doing a talk in Brisbane, I wanted to listen in person and meet this remarkable and insightful man. I wanted my teenage son to meet him as well.
So on the appointed date/hour/minute, I had my browser pre-loaded to the ticket site. After a frustrating hour or so (going from two seats, to one seats, to different price ranges, different browser, some errors, getting some outer seats, then trying again and getting inner seats etc) I ended up with four extra seats.
So, instead of selling  these on e-bay, I thought  this would be better – hence this competition.
The Deal – How can I win a ticket to the SOLD OUT Dr Peterson Brisbane Event?
1 – Article – Submit an Article for publication on GC (best seats).
I pick the best two – each winner gets one ticket – Row F.
2 – Idea – Submit an interesting and thought-out idea for GC for future use on GC.
I pick the best two – each winner gets one ticket – Row N.
The Rules
The article and/or ideas must be in the GC vain or a Dr Peterson topic related to GC somehow.
ie Use technology parallels, ideas, metaphors, analogies, thought experiments, simulations,  stories to link or highlight Science/Technology to Religion(any mainstream religion – except perhaps Jedi!), The Bible, Christianity, or God.
Other points:
– The final say on selecting the winner is mine – and my selection will be final.
– I am happy to discuss by email, or voice – just contact me.
– Competition closes on 6pm Saturday, 10th March 2018 AEST
– I will contact the winners on Sunday.
– The tickets are printed e-tickets in my name – and will be available for pick-up on 12th from Greenslopes
– If I haven't been able to contact the winners by Monday 9am, I will select an alternative.
– No – you can't have my tickets.
– By submitting your entry you are allowing GC to use your idea or article for the God Code.
– Your submission, when and if published, can be with your name or  Anonymous.
– If you submit an Article, it must be a reasonable article length and near complete. Very short articles or largely incomplete articles will be entered as an GC idea instead or sent to /dev/null.
– You can enter more than one article or idea – The articles or ideas must be reasonably unique.
– These terms are subject to change without notice.
Good luck!