by Mark T on Monday, March 12th, 2018 2 Comments
Compilers are a special type of computer software which are capable of translating a specifically coded form of syntax into an executable program that can run on a modern system. Over time the nature of an operating system changes. Features can be added or removed, the locations to store specific data may change, the way it handles hardware resources may be altered. These fundamental changes mean that software which was compiled for an older system may not work for the new one. The original source code must be recompiled, making it capable of running (or being interpreted) on the new operating system.
Compilers as Cultural Interpreters
A compiler operating on an updated system will account for the changes in the environment and translate the original code in a way which makes it executable on a modern system. Similarly, priests, preachers and modern Christian thinkers can offer a new interpretation of the Bible which is capable of being understood in a modern culture, accounting for all the changes which have occurred in society (both social and technological).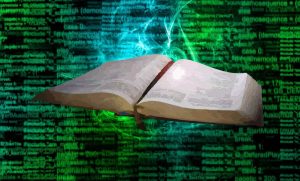 A portrayal of the Bible's message from the 12th century may look markedly different, and perhaps even incompatible from an interpretation that modern cultures would be able to understand. This is not to say that the original message has changed, but that we simply require a different way to link this original message to our new world experiences. The message of man's need for hard physical labour to provide for his family may not have as much meaning for someone who labours for their family in a different matter, often using mental labour to provide for their loved ones. A modern translation of the original syntax can give man a better understanding of the original, giving them the opportunity to view it in the context of the new world. There is great importance in these cultural interpreters, though this is not to say that we shouldn't also endeavour to understand and clarify the original source code for ourselves.
Developing Our Own Ability to Compile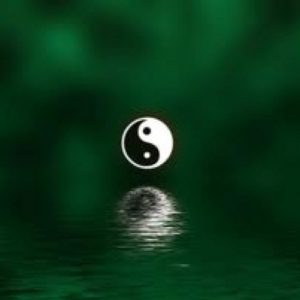 Our modern compilers, our priests and modern thinkers can aid us greatly in deciphering the source code for ourselves, but we should also attempt our own personal understanding of the code. At first this may seem like a daunting task, but with consistent study and effort, we too are able to form an understanding of the code and compile it to fit our own modern system.
This should be one of our strongest goals, to develop our ability to understand the Bible and apply its teachings in a way which applies to our modern culture and our personal life.
Mark T – 12/3/2018
---
Posted in Computer Technical, Programming.
---