by gcadmin on Thursday, May 24th, 2018 No Comments
Dr Jordan B Peterson is:
A Global Phenomenon – yes
Controversial – yes
Best Selling Author – yes
Clinical Psychologist – yes
Professor – yes
Husband, Father, Grandfather – yes
Deep Thinker – yes
Christian – probably
Instigator of 12+ two hour lectures covering
The Psychological meaning of the bible in
a packed theatre for free – crazily yes
A believer in the Bible is true at multiple levels of analysis – yes
Respected by Respected Catholic Bishop – yes
Hated by the most of the "Left" – yes
Someone you should know about – yes
Someone that can help you – definitely
A catalyst that will make the world better –
I think, hope and pray so.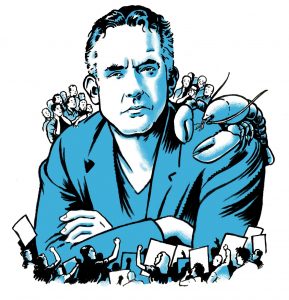 Say that the 29 year old Jesus was alive today and he was at home. He was having doubts that he could make a difference in the turbulent world. Maybe he was only an average carpenter, or he wasn't confident in front of people.
Perhaps he wasn't sure where to start. I am sure that if this fragile, doubt-filled human Jesus met with Dr Peterson he would soon be figuring out what to do. Firstly cleaning his room, getting Mary and Joseph in order and then leaving on a journey that would spread the fundamental teaching we all know.
Jesus loved us – ultimately delivering us from evil and saving us (humanity) and giving us a place in heaven.
The price for our salvation? His life given on the cross.
This is high praise indeed for Dr Peterson.
Carol Holton, a traditional left leaning teacher says of Dr Jordan B Peterson:
"He believes that human existence is inevitably full of suffering and that it's not easy to chart an ethical course through life. The upside is that the struggle to do so provides a vital sense of meaning and purpose." (Full article here)
Carol continued "I like the fact that he's discussing how we might understand some of the foundational narratives (e.g., Bible stories) that have informed our culture for generations in new ways… The Story of Job, the Sermon on the Mount—these are not idiotic topics to engage with. … the deeper issues they raise remain relevant."
Peterson appears to have helped hundreds, if not thousands of young men, and indeed women too, to find meaning in their lives. He has not offered the 'happiness' hollow platitudes – rather the brutal truth. Life is tough. However, by doing something meaningful it becomes bearable. More than that – it becomes fulfilling.
His now famous phrase-come-meme 'Clean Your Room' is both humorous, tongue-in-cheek, literal and practical advice. I literally cleaned my room, then my garage, my home office, my office and am now cleaning up articles like this.
This week my favourite cartoon set of Dr Jordan B Peterson is below. (pictures edited to make them family friendly):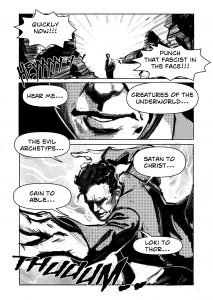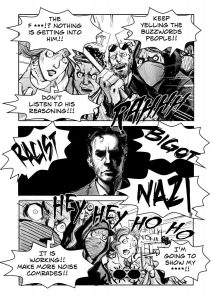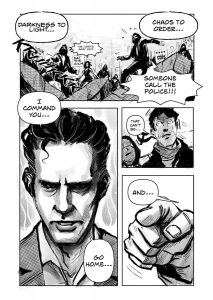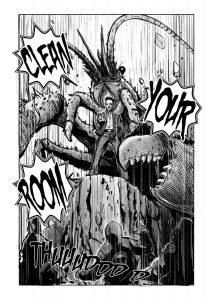 My recommendation if you want to start – take a couple of hours and watch
the Jordan Peterson intro to the bible series and then go clean your room.
Thank you Dr Peterson.
Dr Jordan B Peterson Links
Bishop Robert Barron on Jordan Peterson
Carol Holton Article on Jordan Peterson
God Code
---
Posted in Jordan Peterson, Philosophy.
---